Many of our customers are building or have homes that are off-grid. The Sunbank is the perfect solution in this situation because a) water heating requires huge amounts of energy and b) the Sunbank requires no electricity to operate.
Heating water accounts for 30% of the average home's energy consumption. For people living off the grid, eliminating this energy consumer is of even bigger importance. The other options for heating water are to greatly increase the size of the solar and battery system, or bring in propane. Both of these options are expensive.
Unlike active solar water heaters which require a pump to circulate heat transfer fluid, the Sunbank sits on the ground or on the roof and heats up as long as the sun is shining. The water pressure from your gravity feed or well pump then pushes the water through to your shower when you open the tap. The system can operate at low pressures, and can be installed on the roof without any extra pressure devices.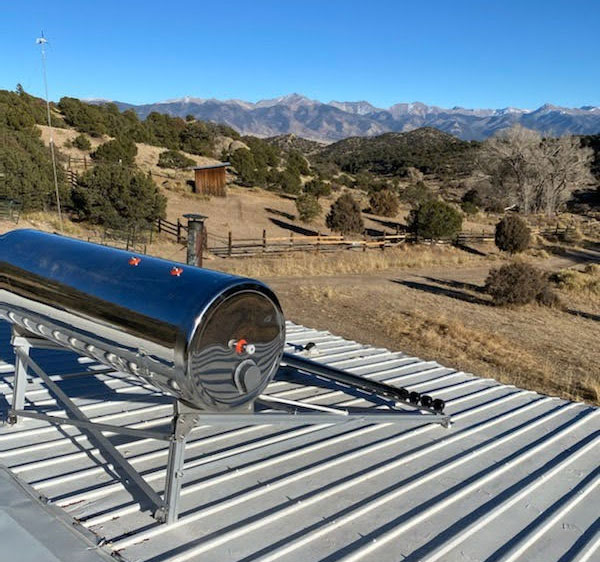 The other interesting feature of our systems, is that because they can use a 120V electric element, it's possible that once your batteries are full you can direct the charge controller to send current into the element in the Sunbank. This allows your Sunbank to be used as a battery, in the sense that you can add heat to your Sunbank that otherwise would not have been generated.
Earthship Biotecture, based in Taos, New Mexico, uses Sunbank solar water heaters on their homes. And as off-grid living becomes more popular and people move away from the grid, we are finding more and more customers who are interested in our solar water heaters.