Residential Solar Water Heater
Control your energy costs
Heating water is 30% of the average home's energy consumption. You can reduce this cost and take the first step toward personal energy independence by installing a residential solar water heater. When compared to solar panels this is a low cost way to go solar and start saving now.
Federal Tax Credit
There is a 30% tax credit for solar water heaters through 2032. This is a very generous tax credit that applies to both the cost of equipment and installation of a residential solar water heater. As a credit (not a deduction), it amounts to a dollar for dollar reduction in your tax bill.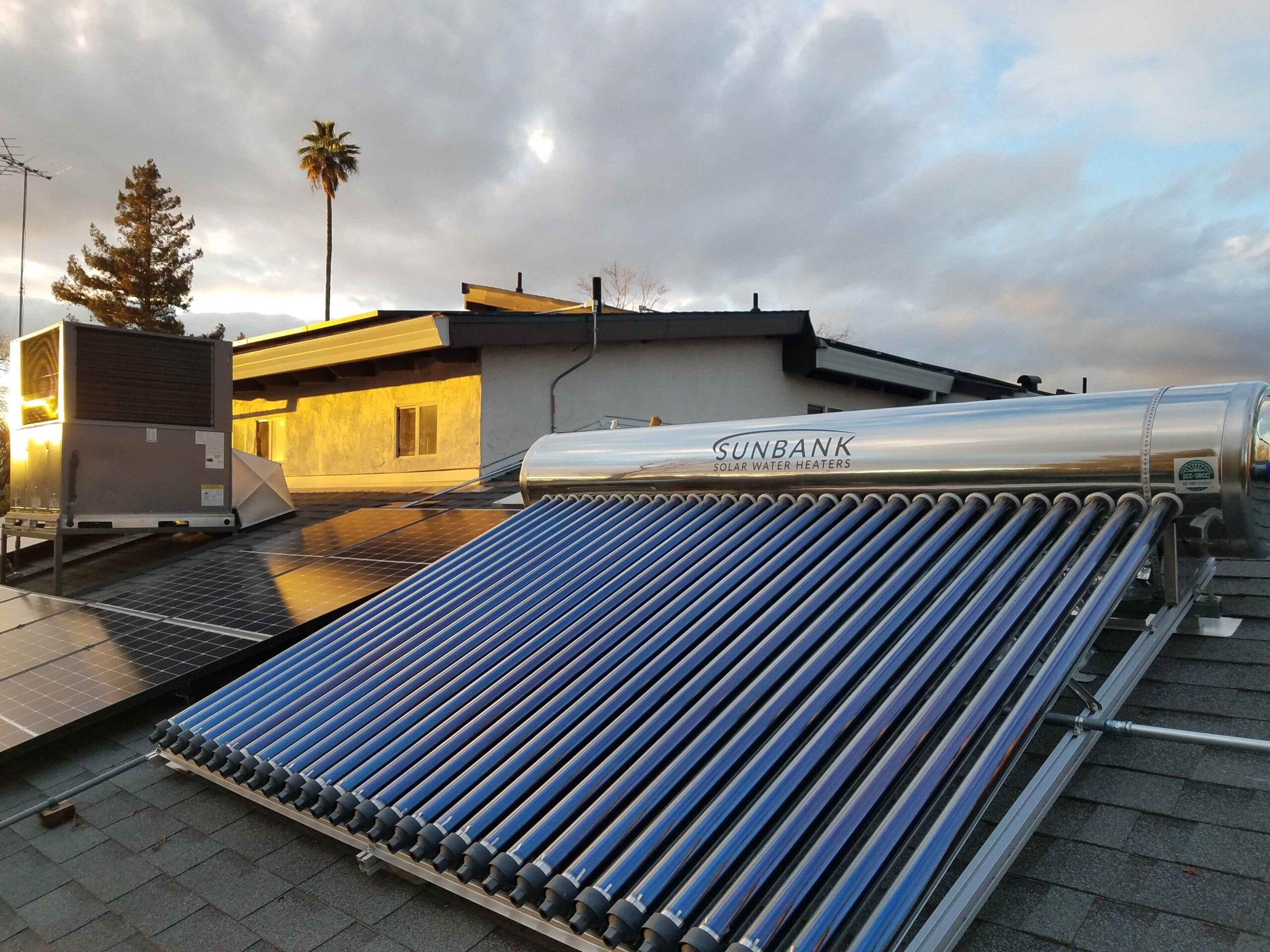 State Incentives
Many states and local utilities have incentives and rebates that will pay for another portion of your residential solar water heater installation. For a list of residential solar water heater incentives in your area use the database at www.dsireusa.org
Residential Solar Water Heater
Property Appreciation
The installation of a Sunbank pays for itself instantly in the increased property value that it adds to your home. After that, it pays monthly dividends in the form of reduced gas and/or electric bills that become more valuable each year with rising energy costs.
Sunbank Economics
As energy costs continue to rise every year, the Sunbank will save you more and more. How quickly the Sunbank will pay for itself and start to make you money depends on your local solar resources, energy prices and usage.
Placement
In order for you to reap the rewards of the Sunbank, you need to install it in a place that has good southern exposure for the better part of the day. Many will find a weight-bearing roof to be the optimal position, but a south facing lawn or landing will also be good choices.
Sizing
The capacity of your solar water heating system depends on your daily consumption. As a rough estimate you can look at your current storage capacity and match that with solar water heating. A Sunbank representative will help you decide how large your system should be.
How do I get started?
The first step to reducing your energy costs and environmental impact is to tell us more about your project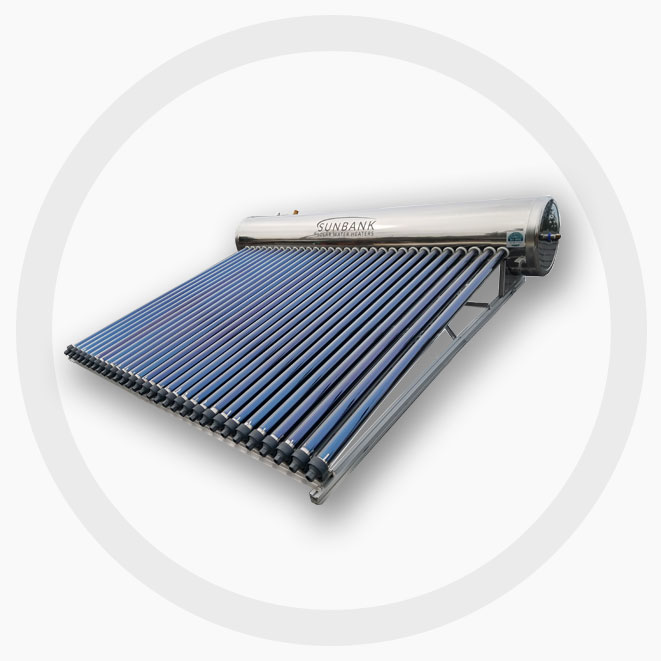 Sunbank SB-80G
80 Gallon Solar Water Heater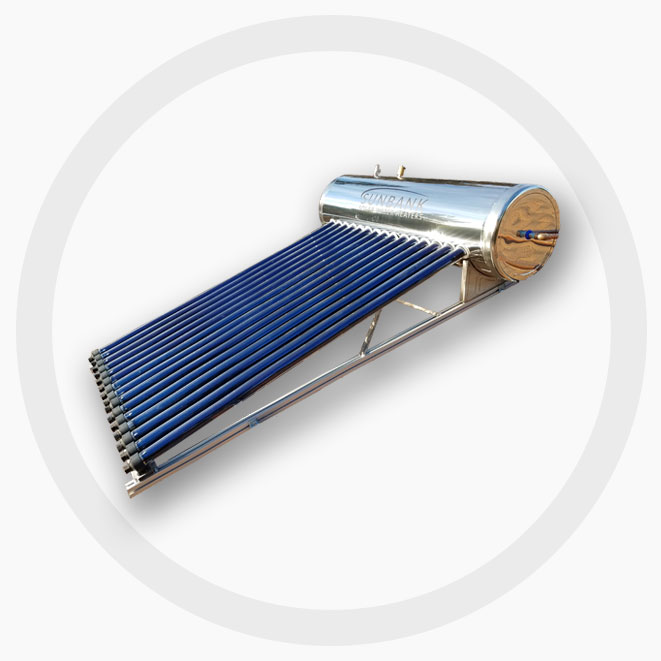 Sunbank SB-40G
40 Gallon Solar Water Heater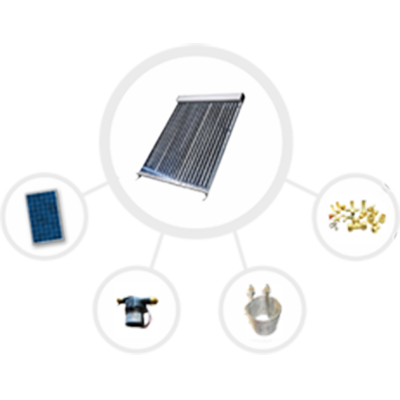 Sunbank SB-HTK
Solar Hot Tub Kit