Why a solar hot tub heater?
Because hot tubs are expensive to operate and they use huge amounts of electricity. The Sunbank Solar Hot Tub Kit produces more than 25,000 BTU on a sunny day and transfers that heat into your tub. In places with high electricity rates the kit will save you as much as $900 dollars per year.
Simple Installation
This is a simple retrofit and can be installed in one day. The all climate kit comes with a pre-assembled plumbing and pump package. The only thing to do is assemble the bracket, make a couple of push-fit connections (no tools required) and fill your glycol loop. Sunbank will supply you with an installation manual and either you or your local handyman can do the installation.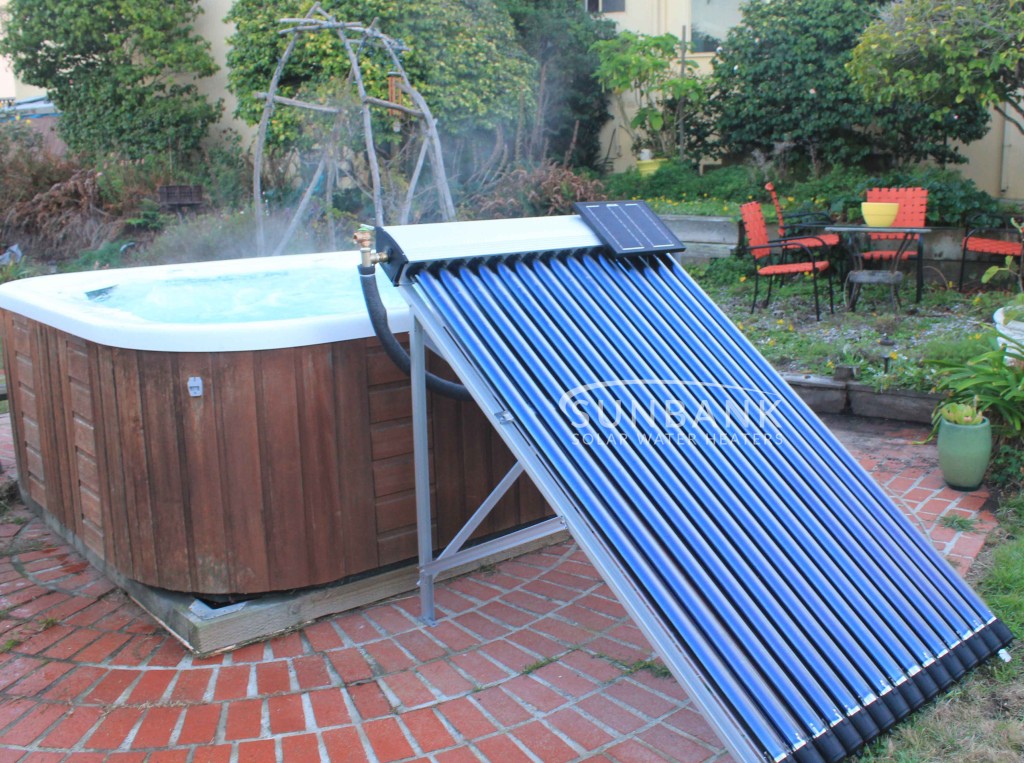 Easily installed on any hot tub
Saves up to $900/yr in electricity costs
Online Monitoring
The kit comes with the option to add online monitoring from your phone or computer. This allows you to check on your hot tub kit stats for the day as well as check to make sure that everything is working as it should. See how much money you're saving and see what the temperature of your tub will be when you get home from work.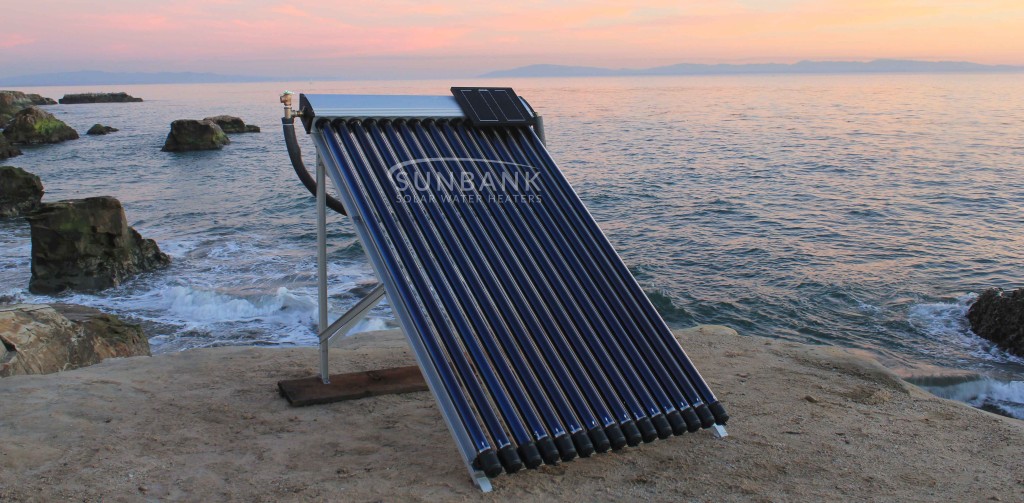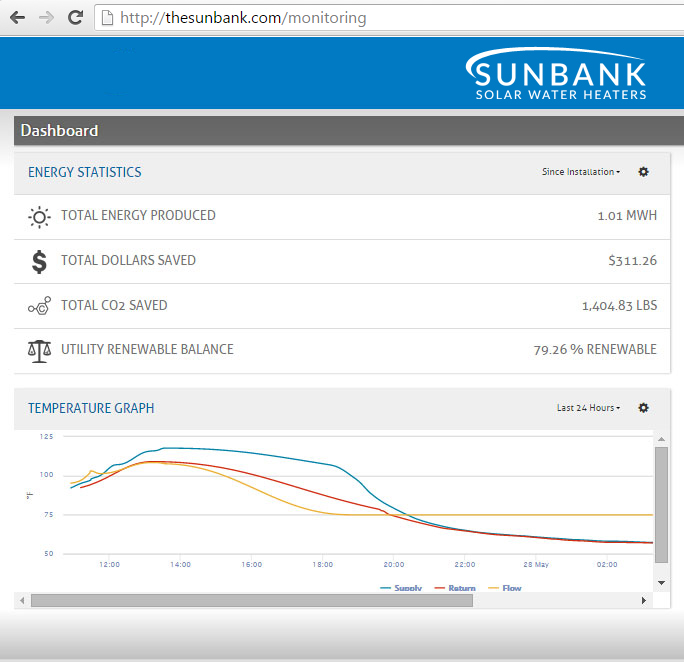 How do I get started?
Click the link below for a full screen version or use the widget to the right to tell us more.
Tell us about your project and we'll send you what you need to know.