Warranty
Protecting your purchase
Having a solar water heater warranty is a good way to protect your investment. We want you to enjoy free hot water for a long time and that is why we offer a 10 Year Warranty for manufacturer's defects on our evacuated tube collectors and a 1 year warranty on all other components of the system.
We understand that going solar is a big investment and we will work with you to make sure that you are happy with your investment and that it is producing free hot water for you for years to come.
Other solar water heaters in the U.S. require pumps and/or glycol. Pumps have a finite working life and when they fail the glycol in the solar system overheats and both need to be changed. The problem is that these systems are pre-heaters so when they aren't working no one notices. It's estimated that up to 70% of existing solar water heaters are not functional and many of the system owners are unaware of this. In contrast, the Sunbank does not require these faulty components which makes it simpler to install and ensures that it will always function.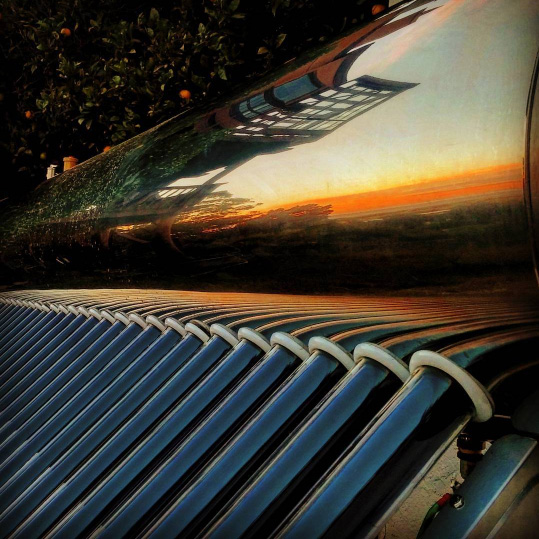 The Sunbank has a corrosion resistant 316 stainless steel tank with a magnesium anode to act as further corrosion resistance. Magnesium anodes are standard components on all water heaters (solar and conventional) that should be changed periodically. How fast this anode corrodes depends on your local water quality and the amount of total dissolved solids (or TDS) in the water supply. For more information about sacrificial anodes read this. Sunbank recommends that you check your magnesium anode one year after installation and base future checks on the amount of the anode remaining.