Replacing Solahart Water Heaters
Solahart, an Australian company, has sold many passive solar water heaters over the years in the United States. Many people have had their systems since the 1980s or bought a house that came with a Solahart. Every product has a useful life, and many of these Solahart water heaters' time is up. We have received many inquiries recently from customers who were happy with their Solahart systems but now that they are not functional are replacing Solahart water heaters with a Sunbank.
We're happy to walk customers through this process and to let you know why the Sunbank is the right choice for your next solar water heater.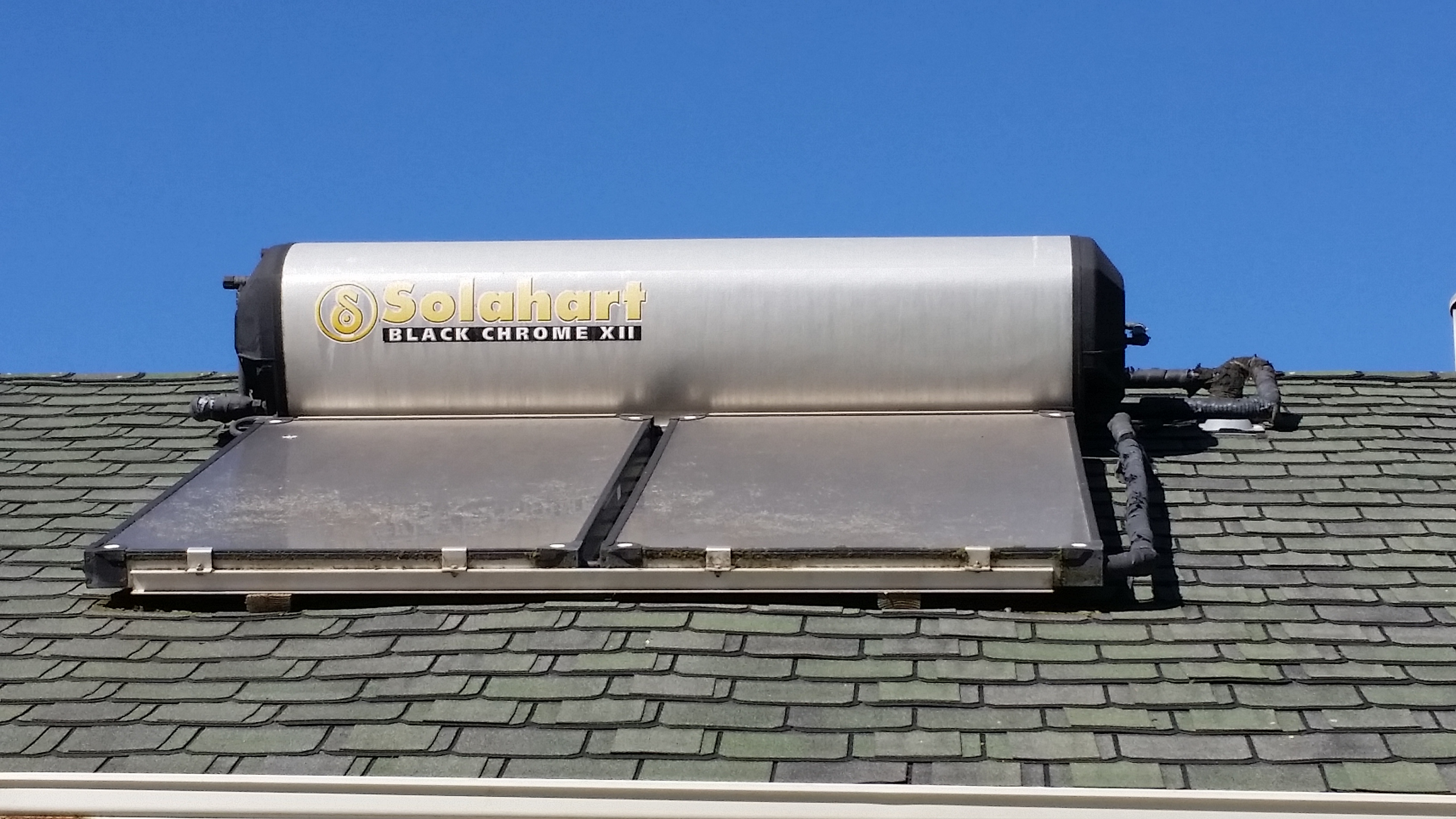 Supply Chain Issues
For Solahart customers who don't have hot water because their system is out of commission, finding a replacement is urgent. Many of these customers have contacted us because they're not able to buy a replacement system from a Solahart dealer because none are available. No one seems quite sure what is happening with the supply chain and what explains this shortage.
Easy Replacement
People replacing their Solahart water heaters will find the Sunbank will produce similar amount of solar heat without the complexity of charging a glycol loop during installation. And if the Solahart is pre-heating a natural gas water heater in California, then the replacement will be eligible for the CSI rebate which pays up to $3,134 to install a Sunbank SB-80G.
If you own a Solahart solar water heater and it is getting toward the end of its life, give us a call and we can talk you through the process of replacing your Solahart with a Sunbank solar water heater.